was a British heavy bomber designed by Reginald Pierson, Vicker's chief designer. It was developed during the latter stages of the First World War. Only a handful of aircraft had entered service by the time that the Armistice of 11 November 1918 came into effect, thus the type was not used in active combat operations during the conflict.
The Vimy did become the core of the RAF's heavy bomber force throughout the 1920s and achieved success as both a military and civil aircraft, the latter using the Vimy Commercial model of the type.

During the interwar period, the Vimy set several notable records for long-distance flights; perhaps the most celebrated and significant of these was the first non-stop crossing of the Atlantic Ocean.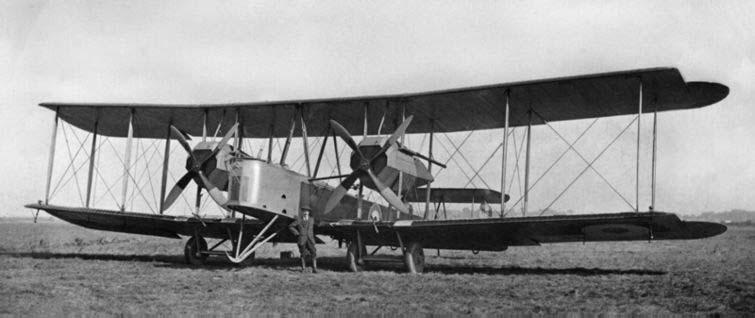 Alcock and Brown Vimy
British aviators John Alcock and Arthur Brown made the first non-stop transatlantic flight in June 1919. They flew a modified First World War Vickers Vimy bomber from St. John's, Newfoundland, to Clifden, Connemara, County Galway, Ireland.
Captain Smith's Vimy
In 1919 the Australian government offered £10,000 for the first All-Australian crew to fly an aeroplane from England to Australia. Australian pilot Captain Ross Smith persuaded the Vickers company to supply a Vimy bomber for entry into the first England to Australia flight. Piloted by Smith it became the first aircraft to do so.

The Vimy Commercial was a civilian version with a larger-diameter fuselage (largely of spruce plywood) and first flew on 13 April 1919.
Vimy Commercial, "City of London"
Don't miss a post from this blog
Go to the upper right where it reads "Be notified of new posts via spam free email"
and enter a email address. Y
ou will be send an email each time I do new blog post. This is spam free! You will not receive any junk email! Try it, you can always cancel.